Services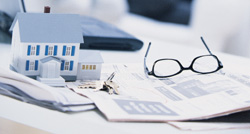 While developing a customized financial program, I will walk you through a step-by-step process that will help make you feel confident in your decisions.
Once your goals have been established, I will customize appropriate strategies to suit your vision and objectives. Based on my diverse and wide ranging experience I am not a niche broker, and provide the following services:
Trust work, the establishment of and maintenance necessary
Estate Planning
Family Office work
Charitable Remainder Trusts
Managed Money
Insured Investments
Life Insurance
Fixed, Equity Indexed and Variable Annuities
The understanding and knowledge of the stock market as a historian and as a student of the same.
529 Plans
401k plans and rollovers
Long-term Care Insurance
LPL Financial Representatives offer access to Trust Services through The Private Trust Company N.A., an affiliate of LPL Financial.